---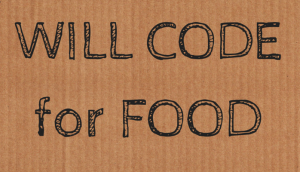 I often get this question from non freelancers wanting to know how to find a freelance consulting mission, so this post summarizes how I do it and how I think you should do it if you are starting a freelance consulting career.
This post is based on my experience as a freelance IT consultant in Belgium. It probably is the same in other countries, but I didn't check myself. Let me know if this applies to your country!
There are 2 kinds of people looking for freelance missions, the freelancers and the people who want to become freelancers. If you are already a freelancer, you probably know how it works, but maybe this post will give you some extra ideas!
Finding a freelance mission is not that tough, but you need to know what you are doing in order to get it done right.
Getting ready
Before you start looking for a freelance mission, these are mandatory steps:
Make your CV attractive. A good CV is the key to your first meeting! The attractiveness of your CV depends on your job. A colorful and original CV is great for a graphics designer, maybe not that great for an IT administrator. Make sure your CV is a reflection of your own personality. Don't be too creative and make sure that all the relevant information can be found easily.
Build your online presence:

LinkedIn: I would strongly suggest that you build yourself a good looking LinkedIn profile. Add a picture to it (a professional one, not one on the beach during your last holidays), make sure the summary is up to date, get your main skills endorsed, get yourself some recommendations, fill in the the experience part and add your former and current colleagues. Also, you should use LinkedIn often, not only when you are looking for a mission.
About.me: if you don't have one, create yourself a profile there too. Make it as complete as possible
BrandYourself: another place to add your profile.
Go through your Facebook pictures and posts. If there is anything embarrassing, take it off!
(Optional) Build yourself a website: you can do this easily by setting up a WordPress blog. If you are not a web designer, buy yourself a good looking theme, it will cost you around 50$ and which is cheap compared to the effect a crappy looking website can have on your customers. Maybe you can also start blogging to show your expertise.
Once the above are done, Google yourself, to see what comes up. If the result is not what you expect, you know what you have to work on!

Post your CV on sites like Stepstone, Monster etc and make sure that your profiles on those websites are complete.
Make it clear (for yourself and for others) what kind of mission you are looking for.
Now that your CV is good looking and that you have a professional online presence it is time to start looking for a mission. You must know that in Belgium, most big companies don't hire freelancers directly, they go through a short list of recruitment agencies.
How to work with recruitment agencies
In your first years of freelance consulting you have to build yourself a network of people in recruitment agencies you can work with. Get to know the recruiters and have a chat with them even when you are not looking for a new mission. You have to get to know the agencies, they often have missions to propose, so they post them online on websites such as Stepstone and Monster, but also on LinkedIn, Twitter and other social networks. So now that you are in contact with recruiters, you need to make sure that they call you when they have an interesting mission for you. They will only do that if they think you are a good candidate for the job, and your technical skills are not the only ones recruiters are looking for.
Here are a few things to do in order to get recruiters to call you when they have a mission for you.
When you are almost available, give a call to your favorite recruiters, let them know you will be available shortly.
When a recruiter calls, try to answer. If you can't and he leaves a message, get back in touch with him even if you are not available for the moment.
Send CV updates or availability regularly (every 6 months or 3 months before the end of your current contract)
If you are looking for a mission actively, update your profile on Stepstone, Monster and other job sites, this will make your CV more visible to recruiters.
Don't allow a recruiter to send your CV to a customer where you CV has already been presented by another recruiter.
If you are proposed a mission and feel that it will not fit for you, avoid any loss of time, let the recruiter know and explain why.
What makes your profile look good for a recruiter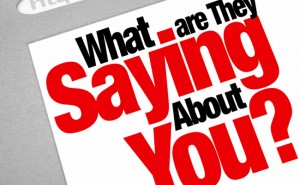 Recruiters will look you up before they contact you. Here is how to make your profile look good for a recruiter:
Don't have only short missions. Prove that you can work on a long term mission.
Don't be a job hopper.
Make sure the technologies you are good at are endorsed by your LinkedIn connections.
Try to help the recruiter if you can: if you are not available, recommend someone you know who could do the job, share their posts on social networks…
Don't terminate your contracts in advance. (This is bad for your reputation).
Use LinkedIn regularly, not only when you are looking for a mission.
Make sure that your profile on job sites (Stepstone, Monster…) is kept up to date and have a good availability date.
Make sure your customers are happy, if they are, they will probably let the recruiter know, and they will be happy to write a recommendation for you!
IT world is small in a country like Belgium, make sure that you stay in good terms with as many people as you can!
How to react when a recruiter calls you
Let the recruiter know if it is not a good time to talk and let him know when he can call you back.
If you are not available, and don't want to quit your current mission, just let the recruiter know and end the discussion, it is useless to waste everyone's time
Get information about the mission. In some cases the recruiter won't tell you the name of the customer, but you can ask about the industry, the geographic location, the exact profile they are looking for, the proposed rate, the duration etc…
Make sure that the mission which you are proposed is a fit for you, if not end the discussion.
If the mission looks like one to which your CV has already been sent, let the recruiter know and make sure it is not the same mission.
Make yourself available for a longer discussion with the recruiter, either by phone or face to face
A few other tips
The proposed duration of the mission doesn't really matter. If you the customer is happy, he will want to keep you on board (unless he has budget issues).
Don't lower your rate because you are proposed a long mission, your rate shouldn't be impacted by the length of the mission as you mission could end any time with a notice period (usually 4 weeks)
Don't be impressed by the job title, get to know about it's content. The name companies give to a role can be very different from one case to another.
If you are proposed a contract
Ask the recruiter what his margin will be. He usually won't want to answer, but if he does, does the math. If it is over than 15%, you probably can ask for a better rate. If the recruiter doesn't want to answer, you can try to talk him into it explaining how much transparency means to you.
Ask the recruiter if he is working directly with the final customer or with another agency.
If you are told you will get some extra advantages, such as parking etc, make sure they are written down in the contract and compensated if they were to be removed in time.
Don't accept a mission with a rate lower than one you are comfortable with. This will only end with you quitting as soon as you have a better rate.
Read carefully the contract several times, and always keep in mind that things might go wrong. Have the contract controlled by a lawyer, it will cost you some money (from 250€ to 750€), but at least you'll be sure it is ok to sign it.
Don't forget that the recruiter needs you almost as much as you need them.
In all cases, keep a professional attitude!
If you play by the above rules, you will be proposed missions. The next step is to convince the recruiter that you are the perfect fit for the mission. Don't forget that the recruiter will talk his customer into hiring you, so you have to convince the recruiter first! If the recruiter manages to get you an interview with the final customer, you have won the first part of the battle, the next one is about to start: convincing the customer to hire you. I'll try to cover that subject in another post
What are your thoughts? Did I forget anything? Let me know!